What does Email List Segmentation mean?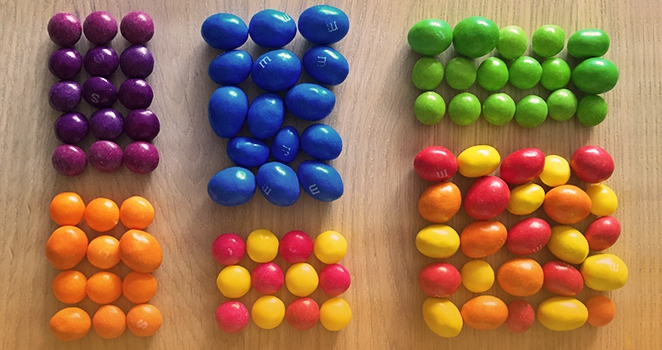 Email List Segmentation is creating smaller segments from your customers' list, to split up your email subscribers into groups. It could be on gender-based; (men in one segment, women in another), geographical-based; (a segment for each area your company serves), or on behavior-based; (put people who are highly responsive in one segment and those who rarely open your emails in another one) and so on!
For example, if you're running an online store and have an email list of 2000 subscribers, 500 of them have previously purchased a red shirt from you, and 500 of them have purchased a blue bag, and 1000 never purchased from you before. By splitting each group in one segment, you will send one email to the 500 people who previously purchased a red shirt and offering them a discount on matching pants and another separate email to the 1000 people who haven't purchased the red shirt that offers a discount along with the most popular products in your store to incentivize them to make their first purchase! Which will yield a better result than sending the same email to all of your subscribers with a more specific offer.
Why do you need to Segment your Email List?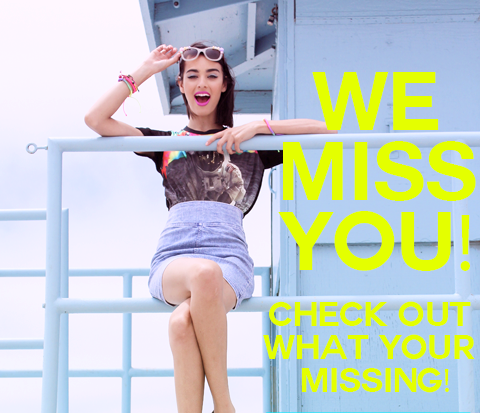 Simply, you should make your audience feel like the email they just received from you is specially written, designed, and created just for them! Everyone loves to feel special, unique, and important… Thus, if you succeed in making them feel so through your email, you probably connected with them on a deep level, and they probably would follow through on your call to action. It doesn't matter how large your subscribers are, every single one of them must feel like s/he is the only important person in your list.
In July 1st, 2015, a number of 2000 MailChimp users sent 11000 segmented campaigns to almost 9 million subscribers, the results from it reveal that the open rates were 13.45% better than non-segmented campaigns and when it comes to clicking, it was 53.05% better than normal mass email campaigns.
However, the reason of segmenting your email list is to avoid sending people irrelevant messages. If people receive emails well-tailored to their needs, they'll be much more likely to buy from your online store. According to some statistics, marketers who use email list segmentation have a 39% increase in their open rates, their emails were 34% more relevant, and their unsubscribe/lower opt-out rate decreased by 28%, and it also increased many other of their email metrics as shown below: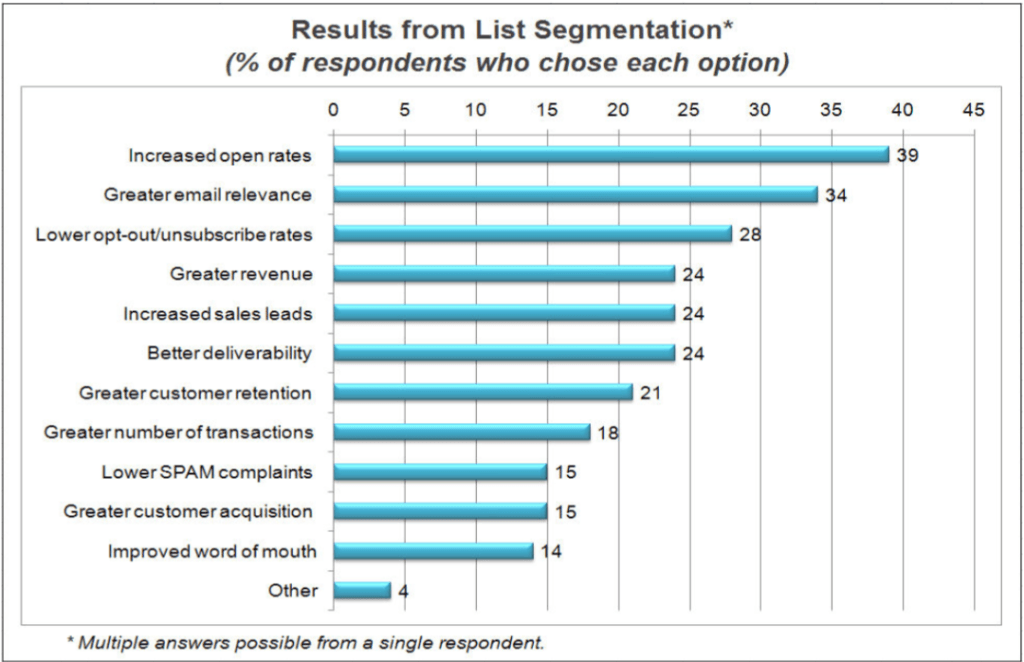 Splitting your email list into segments can help you better communicate with your subscribers, increase your clickthrough rates and convert more customers. Email list segmentation can magically achieve greater results for your email marketing campaign.
This increase in your email relevance will automatically decrease complaints and the spam folder in return. Moreover, email list segmentation leads to mastering your email list and having an updated email list, which leads eventually to gain more engagement and higher click through rate and open rate.
How to Segment your List?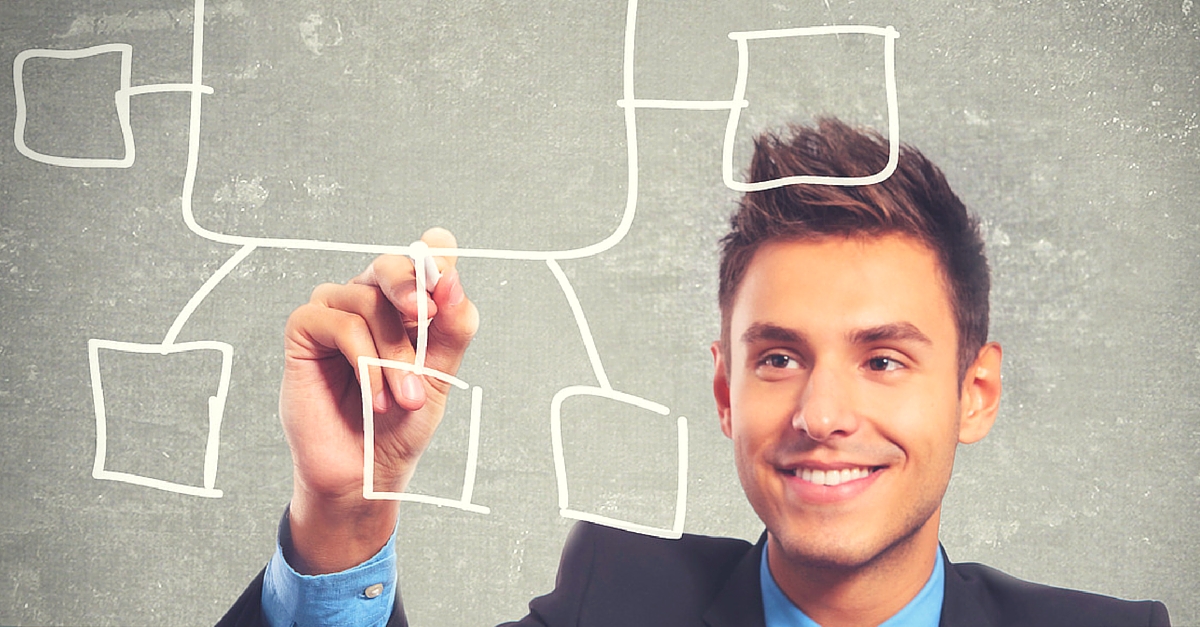 1. Break your list into some popular segments
These segments should represent the different users you commonly come across in your marketing and sales process recently, it may include gender, location, purchase history, email activity, date added, or a custom field. You should figure out what is most important to you and your business goals.
The Revamp CRM Advantage: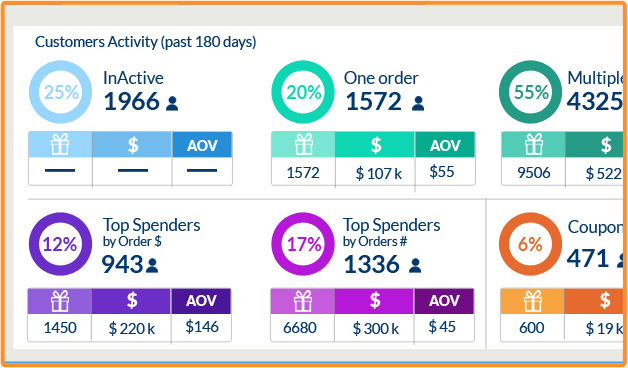 We're on a mission to connect every last interaction into a single view of all your customers. We keep it simple, visual and actionable. Our pre-built segments allow you to send pinpointed messages to key segments based on actual shopping, website, and email behavior so we can make sure you stop looking for the short term sales, and start looking at the long-term gain.
2. Start with a Single Segment
Now you can begin to target these specific groups. Start small – begin with a single segment and grow your segmentation as you become more familiar with the process and your subscribers.
The Revamp CRM Advantage: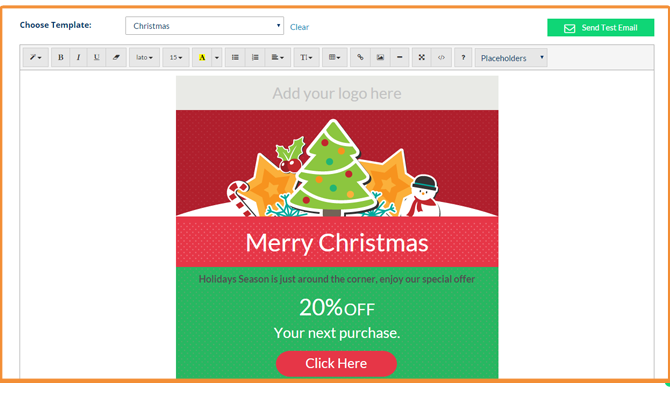 After you connect your store and import your contacts to Revamp CRM you can send right away any email you can think of in an intuitive 4 steps. You can even use our pre-built email templates to send personalized and targeted campaigns to your segmented database. Our email marketing system is based on your subscribers' purchase, email and website activities.
3. Track Your Subscribers' Behavior
When you continue to track your subscribers' behavior, then you can increase your message relevance and the engagement of your subscribers.
The Revamp CRM Advantage: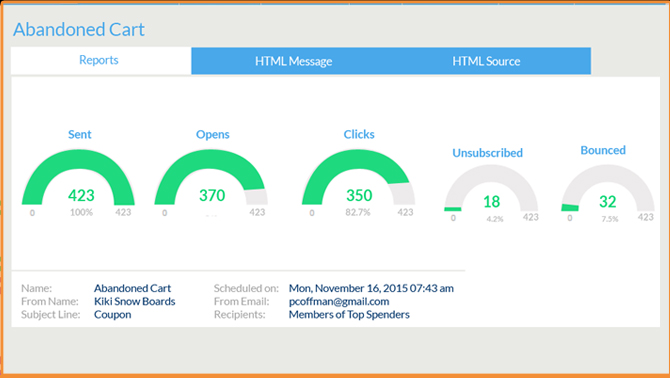 You'll be able to keep track of customer interactions and create the best possible shopping experience and keep your customers coming back for more.
These are just some notes that would help you segment your email list. Yet, there's no simple way to create list segmentation, but Revamp CRM can help you to segment your list easily. You can easily import your contacts in a few minutes and enjoy our immediate segmentation. We automatically create Saved Searches and it'll remain up to date in real-time so you're always looking at the right set of customers. You can attach each Saved Search to different Automation or Campaigns, a set of actions will be applied to Saved Search, whether it's a follow-up email or a task Revamp CRM will do it for you.
In short, the point of Email List Segmentation is to drive more response to your email marketing campaign by sending targeted messages to specific people in your list. You can split your contacts' list on any number of segments, such as gender, age, geographic location, purchase history or previous email campaign interactions to create Right Message to the Right Person. Good email segmentation must include some elements such like:
Goal: your email list should have a specific goal or purpose
Persona: you should know the characteristics of your subscribers well, always think about the following questions:

Who are they?

What do they do?

Where they are from?

What are they interested in?

How do they prefer to be contacted?

What's their style or personality?