We're very excited to announce that Revamp CRM recently won three Awards in 2016. According to Finances Online – a leading source of business technology reviews – " Revamp CRM is all about making business workflow easier with its dynamic segmentation, sales, and marketing automation engine. And that's why customers will get a headstart to achieve the business results they want." Revamp CRM Experts Choice 2016
FinancesOnline concluded the review with an interview with Revamp CRM's CEO and co-founder, Sameh Meligy, providing readers with some insight into the approach and vision of Revamp CRM toward providing the best CRM solutions for small business owners. Revamp CRM Experts Choice 2016
2016 Awards:

2016 Expert's Choice Award:
" RevampCRM meets all our requirements as it is a full-featured sales and marketing CRM that offers effective solutions for both small and medium companies as well as large enterprises. Its ability to automate reporting, streamline workflow, and provide prompt and helpful customer support is something that our experts were really impressed with." By Finances Online.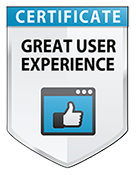 2016 Great User Experience:
" This award is granted to products that offer especially high level of user experience. We evaluated how easy it is to start using RevampCRM and how well-designed its interface and features are to facilitate the work process. We spent some time working with the software and found its interface easy to understand and use. Plus, RevampCRM offers an intuitive and modern dashboard that provides a quick snapshot of all important activities on your calendar as well as offers deep insights to help decision makers make strategic plans for business growth. " By Finances Online.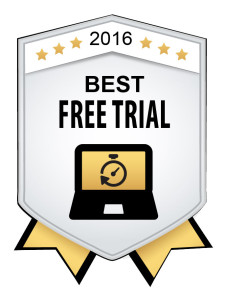 Best FREE Trial:
" This award is won by products that provide an exceptionally well-crafted experience with their free trial plan. This includes both the quality of functionalities included in the trial as well as the ability to evaluate the product based on the trial version. We were really impressed with how well you can experience RevampCRM through their 30-day free trial version. It's a great way to learn more about the strengths and possibilities offered by the app before you decide to invest in a paid plan. " By Finances Online.
These awards are the result of our key wins from 2015, including:
A 360 Contact Profile to provide a complete picture of every contact notes, tickets, invoices, files, tasks and communication history.
Visual Actionable Sales Pipeline
Gmail extension to work with your CRM inside your inbox
Email Marketing and Marketing Automation with pre-built email templates
Powerful integration with more than 24 different apps and tools. View them all 
 Built-in ticketing and invoicing system
Have you tried Revamp CRM? You can share your opinion of our App with your peers by writing a review on Finances Online.