Companies cannot ignore such a massive force like millennials. The fact is that millennials make up the biggest part of the market right now.
and like every generation, so, they have their own set of characteristics that make them unique.

Their buying power results in a lucrative market.
so in order to keep on track, every marketer has to understand how to reach out for them very carefully. so,
Here are some tips that might be helpful.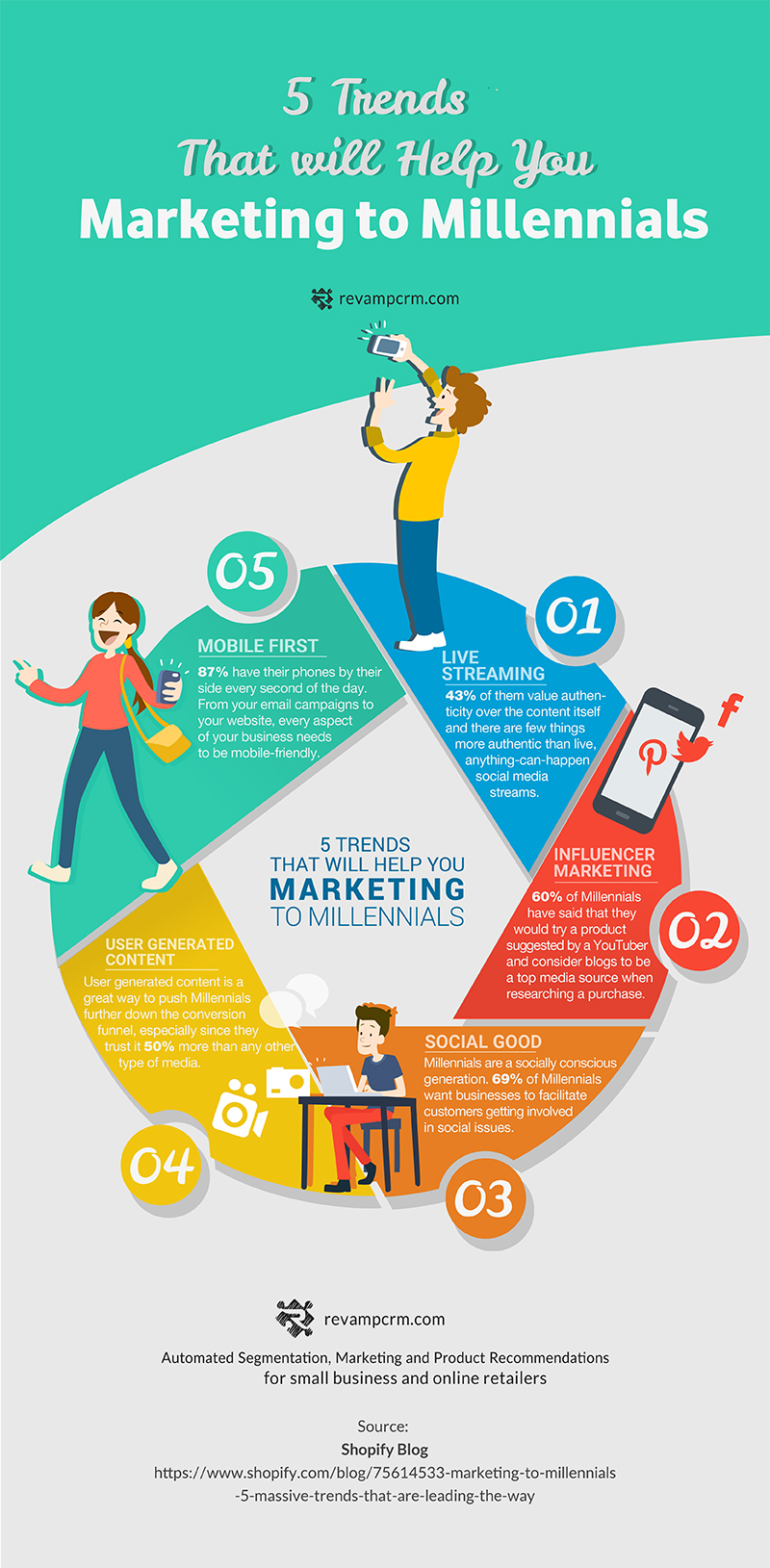 User Generated Content
User generated content is a great way to push Millennials further down the conversion funnel.
especially since they trust it 50% more than any other type of media.
Influencer Marketing
Millennials are placing more and more trust into social media influencers. so,
In fact, 60% of Millennials have said that they would try a product suggested by a YouTuber and ⅓ consider blogs to be a top media source when researching a purchase.
Live Streaming
It's really no surprise that live streaming is taking off. When Millennials consume news.
43% of them value authenticity over the content itself and there are few things more authentic than live.
anything-can-happen social media streams.
Social Good
Millennials are a socially conscious generation with a strong desire to make a difference in the world. so,
Worldwide, 69% of Millennials want businesses to better facilitate customers getting involved in social issues which is a huge opportunity for businesses to start stepping in and helping out.
Mobile First
Millennials really are the mobile generation, especially since an overwhelming 87% have their phones by their side every second of the day. so,
From your email campaigns to your website.
every aspect of your business needs to be mobile-friendly.
The trend is clear, eMarketer expects global eCommerce sales to reach $4.058 trillion by 2020.
representing 15% of total retail sales, with more than 50% of traffic coming from mobile devices.
Source: Shopify Blog: https://www.shopify.com/blog/75614533-marketing-to-millennials-5-massive-trends-that-are-leading-the-way