"You think You know your customer? Think again!"
Some Business owners may think it is not an important issue to be concerned about their customers' needs or wants. They think they need nothing more than just their count, and the revenue and sales their customers generate without any insights about the customers themselves. Those depend mainly on the push marketing strategy, through which the customer has to buy what's available on the shelves! This case might be valid two decades ago, but today is a whole different story!
On the other side, some business owners may think they perfectly know their customer better than anyone, which also may not be the case when we have a quick look at their generated sales. Do their sales actually reflect their true knowing of their customers? Do they really know their target audiences needs and wants or they are just guessing it?! Customers Insights
A tour in your customer mind
This tour can easily be done through searching, investigating and analyzing your customer behavior on the web that surely gives unique insights about their needs, wants, preferences and most importantly their expectations.
Once you know what your customers expect, you will certainly work to meet these expectations or even exceed it which will directly reflect on your brand image, generating new customers, retaining old customers and strengthen the bond between your brand and your customer and turn them into loyal ones and all will surely have a marvelous echo on your sales revenue.
By now, we get to know the vitality of having insights about your customers, but what kind of insights do you need to know exactly, this question will be answered in the few coming lines.
Here are the most important five insights that should think about, search for and work on:
New Customers VS Repeated Ones "Count and Revenue"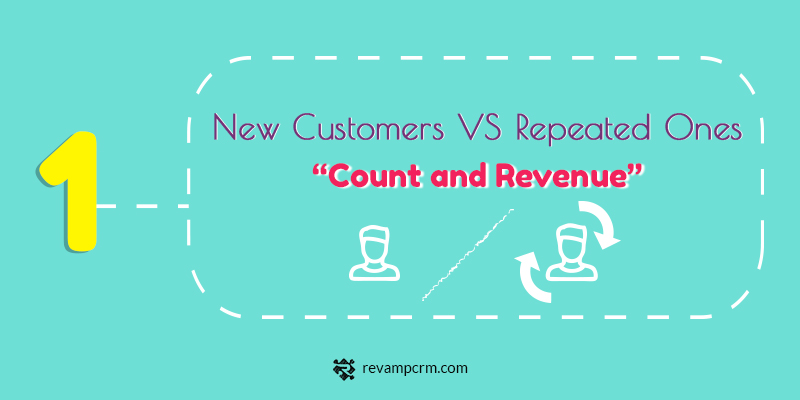 You need to segment your customers into two different types which are the new customers and the repeated ones. From the crucial insights, you need to keep a careful eye on as recent researches show that, it costs between 4 and 10 times more to acquire a new customer than it does to keep an existing one. So, how & what are you doing to retain your existing clients & customers? Do you have a system in place that will make your existing clients & customers, raving referral fans of your business? These are the type of questions you need to ask yourself to extract the needed insights that will make you act accordingly. In case of new customers, you need to offer them some un-resistible deals that will make them join your network or buy your product. In case of existing customers, you need to find a way that will retain them, like exclusive offers or free shipping for a number of products purchased; that they feel something is different about your service and incentivize them to come back.
2- The segment of customer who brings in the most revenue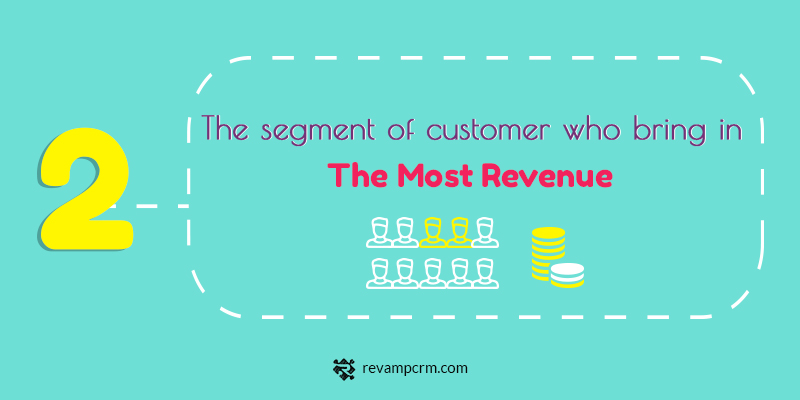 Not everyone of your customers has an equal share of your revenue. In fact, the 80/20 rule is applied here, which means that 80% of profits come from 20% of customers. Customers Insights
You need to figure out who are the superstars with the highest contribution to your revenue. Make sure that your top customers are getting the care they deserve. For Example, you can be bumping top customers to the front of the customer service queue and has a senior member of the customer service team take their calls.
3- Loyal Customer Percentage of total Customers VS their Revenue Percentage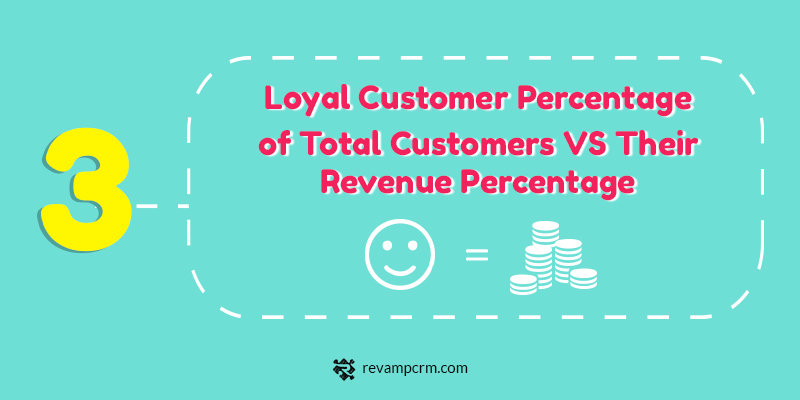 Knowing who are your Loyal Customers will help you serve them in a different way that will even make them brand advocates not just loyal. By offering free shipping, special offers, discounts, vouchers and coupons for exclusive shops, all will make your Loyal Customers be retained and even more this will echo on their revenue percentage making it higher than you ever expect cause you know Happy Customers always spend more. Customers Insights
4- The Segment of customers with the highest average order value (AOV)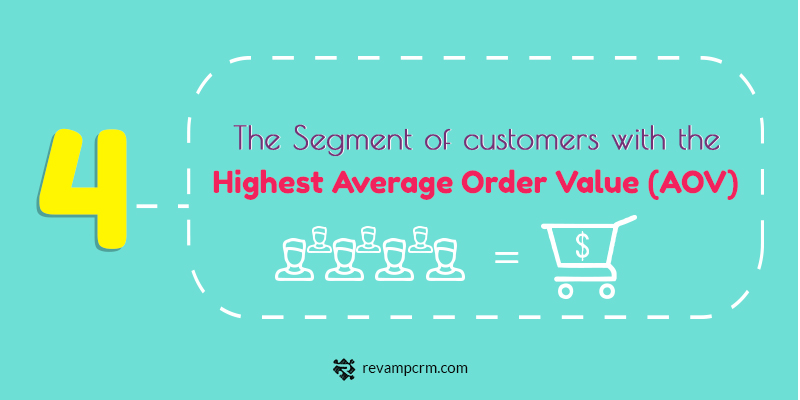 First of all, you need to know what is the average order value?
Simply, it is your total revenue divided by the number of orders. Then why this is an important KPI you need to grasp about your customers? AOV can help you comprehend whether customers tend to order more expensive or less expensive products. AOV is also beneficial as a rapid way to think about changes to conversion rates and site visitors. It will help you decide your pricing and shipping strategies specially tailored for the customers with the highest average order value.
5- Abandoned Cart revenue VS Total Sales and percentage of abandoned cart recovery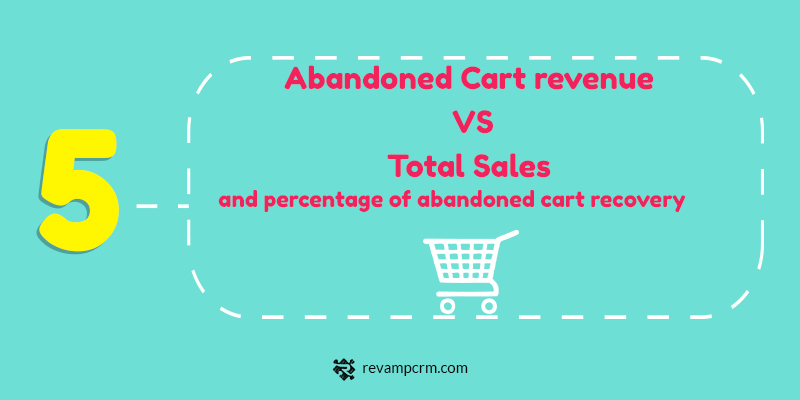 You might think that abandoned carts are the result of people changing their minds at the last minute, actually this is not the case. By research, we found out that the number one reason why people abandon their carts is "unexpected costs" like shipping, taxes & fees. Knowing this information plus calculating the expected revenues from the abandoned carts will give us a new insight about the offers we give to our customers to recover their abandoned carts. It will also help us know when to send them emails to remind them of the items in their carts, they might be forgetting about or giving them a new offer to accelerate the sales process.
Intuitive Segmentation Tool
Knowing your customer is every online store owner daily struggle since forever. Revamp CRM offers you an easy way to segment your customer database in few seconds using very easy to use Filters. What's huge is, whenever you connect your online store to Revamp CRM account, Revamp CRM Automatically segments your customer data-base into more than 10 Most Popular Segments in eCommerce world.
New Customers
Repeated Customers
Inactive Customers
Loyal Customers
Top Spenders, and much much more..
Revamp CRM solves the very sophisticated chemical equation of Segmentation. Our segmenting tool lets you easily create Lists of customers from segmenting them by purchase activity or geography to sending tailored cross-sell campaigns to customers who have bought one product and not another. Even better, you can send those segments to your 3rd party email marketing tool and unify your messages.
What it's all about?
Simply, Customer Insights is the master key to your competitive edge! All you need to know about your customer is actually the fantastic five golden rules which are firstly knowing your customer types and serving them accordingly, distinguishing the loyal ones , study the real time activities done by your customers online or inside your store, know where the customer spends most of his time and try your best to be there smiling and waving with your services in hand, finally listen to their complaints and suggestions attentively to keep your service updated and modified upon your customers' requests.
An integrated system!
If you think the above is one hectic process that needs an octopus with multi-limbs to cover all of its aspects. Cause We know that One's aptitudes just cannot afford all of the above solo, Revamp CRM gets your back!
Revamp do system Integration. It Organizes, Segments, Markets and Sells. All automated in one system for small business and online retailers. Revamp CRM is all about making business workflow easier with its dynamic segmentation, sales and marketing automation engine. And that's why you will get a head start to know the needed customer insights and surely achieve the business results. Go ahead Sign up now and enjoy your 30 day free trial on https://revampcrm.com/eCommerce
Related Post :  https://blog.revampcrm.com/top-10-conversion-hacks-for-a-profitable-ecommerce-website/