Some researchers show that 67% of customer's online carts are abandoned before the customer completes her/his purchase. So, what make people abandon online shopping carts??! Abandoned Cart Holidays
Some reputable research and survey organizations have tried to figure out the heart of this issue. At different points of time during the last few years, they have surveyed a number of e-commerce visitors and tracked the online transactions to understand what really makes people abandon shopping carts? And they come with these reasons:
Annoyed at the complicated checkout process; many forms to fill out or perform too many complicated or repetitive actions

High shipping costs or slow shipping

Forced to register or create an account

Lack of payment options

Unsure of security features

Lack of product information

High cost of products
Shopping cart abandonment is very common among online shopper. But you need to take a close look at what's really happening… If people come browse for products and checking out your website, select products and place them in their shopping cart, then they simply abandon it and leave… you should know why they do it to come over this problem.
We can help you get the most out of your e-commerce shopping cart and checkout process this holiday season with these few tips and ideas:
Make sure that your customers have a clear messaging about price matching, best price guarantees, and shipping and return policies. Reiterate this messaging in the shopping cart and during the checkout process.

Give them a clear taxes and shipping calculation as early as possible in the checkout process.

Let customers input their postal/zip code to get an estimated

If you offer your customers some gifts, ensure that that's clear on product's page and then include that option right at the top of the shipping information in the checkout process.

Delay account creation until after the customer has successfully checked out. Persuade them to create an account by offering an acquisition incentive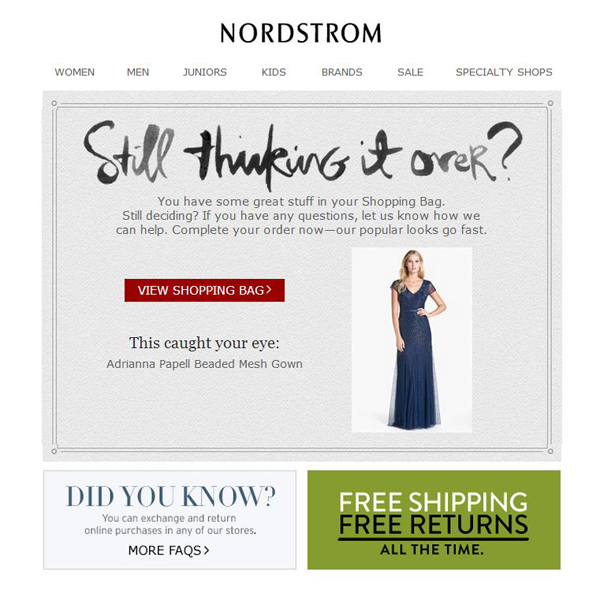 And here's the very important tip; when your visitors abandon their cart, you should follow up with reminder emails or personalized on-site messaging that reminds them they have items in their cart. Give them a time limit, and consider persuading them to checkout by offering an incentive (free shipping, a gift, additional discount on matching items, etc.).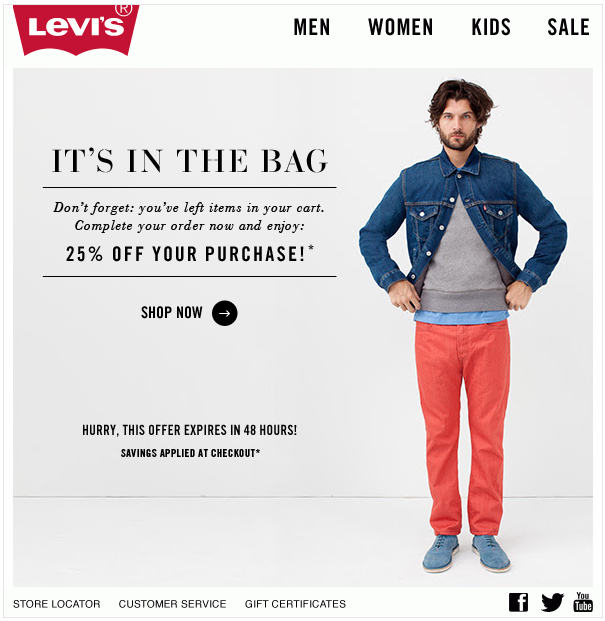 With Revamp CRM Marketing Tool you can use your automatically segmented database and begin to formulate personalized and targeted email campaigns to begin a 1-to-1 level of marketing with your customers. We provide you email marketing system based on your subscribers' purchase, email, and website activities, you'll be able to keep track of customer interactions and create the best possible shopping experience and keep your customers coming back for more. With Revamp CRM powerful abandoned cart automation workflows, you can remind your customers what they've left behind and encourage them to complete their purchase. Abandoned cart messaging makes it easy for online sellers to reconnect with customers who navigate away from their shopping carts and generate more revenue. 

Revamp CRM offers you an easy tool to track your email performance; it gives you reports that show you insightful metrics like open rate, click rate and more to help you iterate and improve your emails to turn every marketing campaign into better ROI. Your Campaign report helps you find out which email addresses bounced and why. Also find out who unsubscribed from your list. Abandoned Cart Holidays
Abandoned Cart emails for the Holidays
No matter what you sell, it's important for your email campaigns to be consistent with the other elements of your business, like your website and social media channels. Your abandoned cart emails have a very important purpose; it is to encourage your customers to return to your store and take their cart to complete the purchasing process
Some Tips Overcome Abandoned Cart Issue During this holiday Season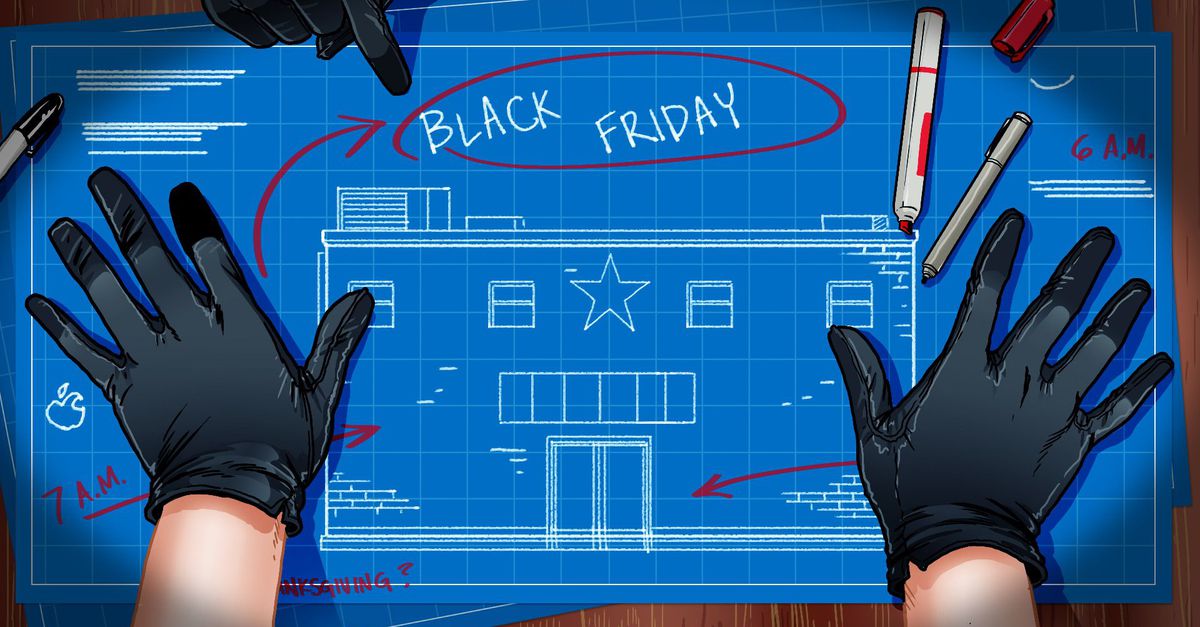 Don't forget to add a special greeting notes in your abandoned cart emails to delight your customers and let them know that you appreciate their patronage.
Be sure to include stunning holiday images and many colors to your email, just as you would with your regular holiday marketing emails.

don't forget to include your ordering deadlines and shipping details, so customers know exactly how much time they have left to order if they want to receive their products in time for the holidays.

You can also use countdowns in your emails to give a sense of urgency along with attracting the customer to your product, it would push them to view the deal.

Reconnect with a personalized email; it has higher open and clicks rates compared to other promotional emails.

Remember the mobile compatibility for your emails; many people love to browse and buy holiday presents on the go. With a massive number of people traveling during the holidays, having a mobile-friendly email template can really increase interaction and boost sales.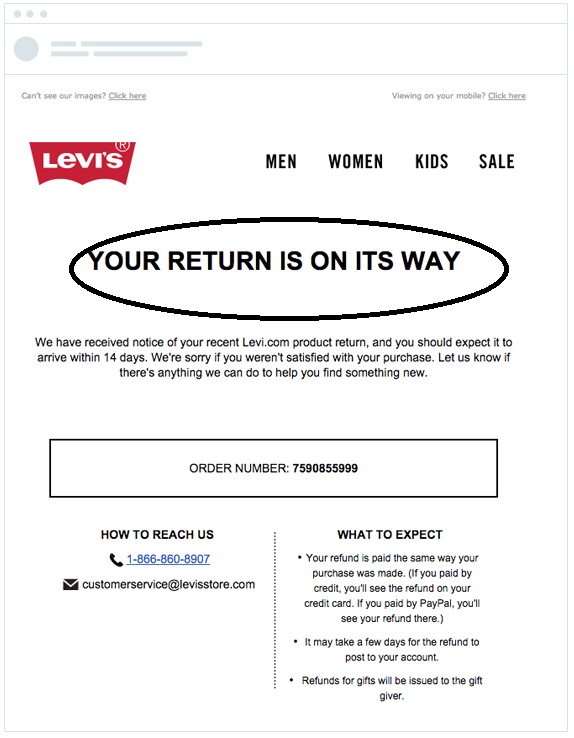 Black Friday is on its way to being here… It's the beginning of the holiday season, the best time to grab your customers. It's extremely crucial to make a splendid cart revival campaign that can boost your ROI and increases sales. Make sure that you understand what your strength and weakness are and start putting a strategy that can help you heighten sales, increase ROI and invariably boost conversions.
Related Post :   https://blog.revampcrm.com/5-ways-to-increase-the-average-order-value-of-your-ecommerce-store/